As part of the ongoing campus redevelopment, London South Bank University (LBSU) had a requirement for a contemporary, flexible storage solution housed within the corridors of the London Road building.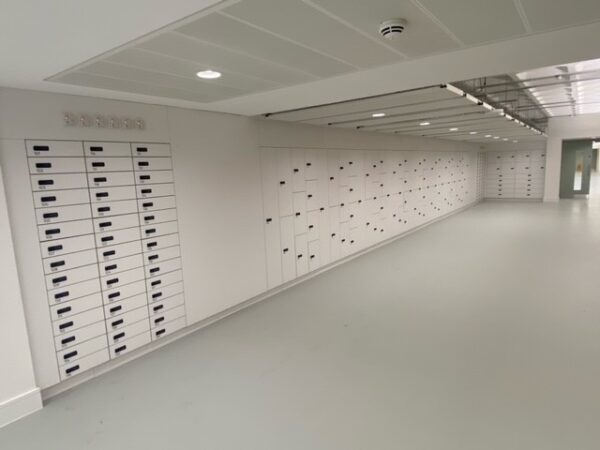 LBSU appointed the team at Lockertek to design and install a combination of 1, 2, 3 and 4-door lockers to suit the needs of all users. Laptop, tablet and mobile phone charging facilities were included in the lockers, with luggage lockers and storage drawers also included in the design of the project.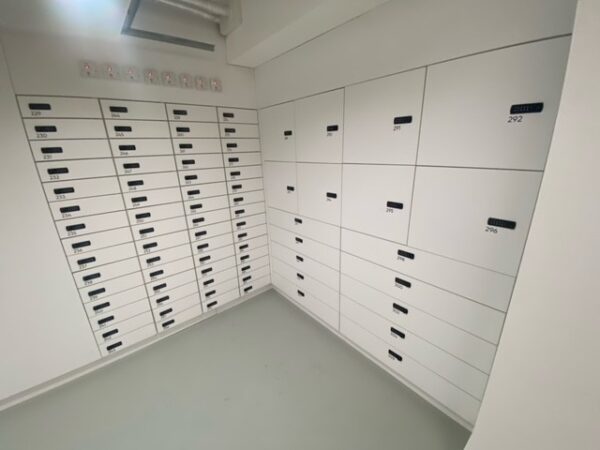 Each locker was fitted with the popular Gemini digital combination lock. This small, easy to use digital lock is a popular choice for locker applications as it gives students and visitors to the campus the flexibility to use the lockers as and when required.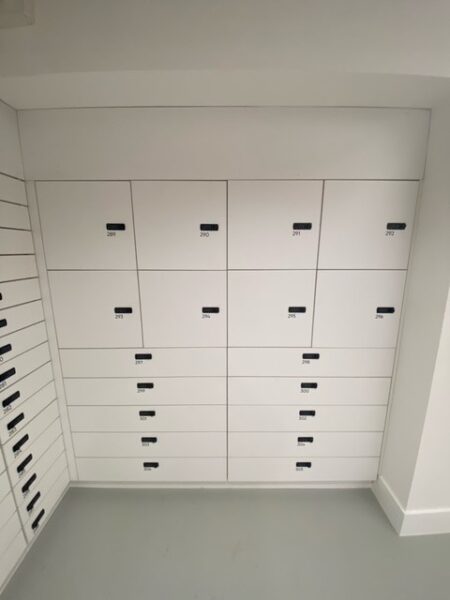 Worldwide, multiple manufacturers of lockers have benefited from the locking expertise of Lowe & Fletcher. If you are looking for an innovative or bespoke locking solution for your next project, speak to the experts at Lowe & Fletcher today!